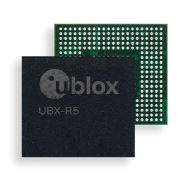 Thalwil, Switzerland-based u-blox [UBXN] and ORBCOMM have partnered to develop products for the burgeoning convergence of terrestrial and satellite IoT communications markets.  As part of the deal, of which financial details were not disclosed, u-blox will support ORBCOMM's satellite communication protocols through integration of its UBX-R52/S52 LPWA system-on-a-chip modem.
For its part, u-blox believes the cellular and satellite IoT communications markets have grown substantially and will continue to do so.  The company, in a blog, cites three main market drivers:  COVID-19, which highlighted the need to monitor assets within factories and to a final destination; 3GPP Rel 17 regs that extended terrestrial cellular to satellites; and affordability as satellites are cheaper to build and lighter.
To highlight potential market growth, the companies cited last year's Ericsson Mobility Report, which said the number of cellular IoT connections was 500,000 million in 2016, but projected to reach around 5.5 billion by 2028.
The UBX-R52/S52 LPWA system-on-a-chip modem chipset will be at the center of future u-blox module products that support terrestrial LPWA and satellite IoT protocols, u-blox said.
Both ORBCOMM and u-blox say their partnership will allow IoT operators to connect devices in remote areas with poor cell coverage and in the ocean.  Some use cases include logistics, retail, and manufacturing; tracking and telematics equipment for agriculture, construction, and mining; livestock tracking; and industrial sensors.