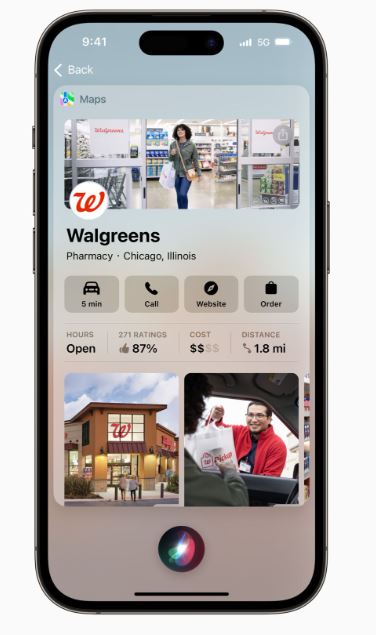 Can Apple grab a foothold in an area dominated by Google?
While Apple's AAPL 0.02%↑ ambitious launch last week of Business Connect looks to be a solid one, industry analysts are wondering how will businesses find out about it—and does it lead to ads on the Maps platform?
Apple Business Connect, which is a free tool, allows businesses to customize and present key information through location place cards.  In turn, this information appears to more than a billion users across Apple Maps, Messages, Wallet, Siri, and other apps, the company said.
Some of the other features include the ability to add and update photos, logos, invite customers to order food—or make reservations directly from Maps.  The potential customers also can receive special promotions, the company said.
The place card will also have a new feature called Showcases, which helps businesses present customers with such offers and incentives as menu items, discounts and more.
These new features put Apple Maps on a collision course with Google GOOG 1.15%↑ and even Yelp, which the company grabbed some of its data from.  In addition, Bloomberg's Mark Gurman reported that Apple plans to show search ads in its Maps app this year.
Despite industry skeptics, Apple is finding partners for Business Connect.  SOCi has announced an integration with Business Connect to provide local business information and special offers to consumers across Apple Maps and other Apple apps.  The company says that 7 out of 10 consumers use mapping and navigation apps to discover new local businesses.  SOCi customers will be able to take advantage of multi-location businesses to update location information in the Apple Maps place card.
Another company, Reputation, has announced an integration with Business Connect.  Reputation customers will be able to share key business information in the Maps place card, the company said.  However, some in the industry believe that Apple having long-time partners such as Reputation is one thing, but how is Business Connect going to market to smaller business?