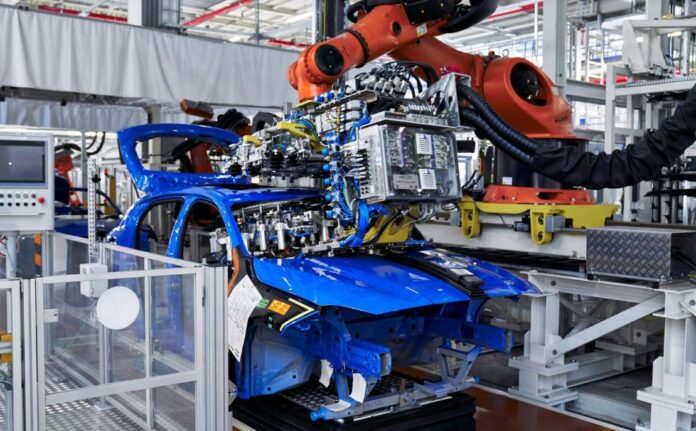 Nokia NOK 0.00 and Bosch [BOSCHLTD] have announced that they are developing 5G-based positioning technology for Industry 4.0 applications.  The two companies have deployed positioning system's proof of concept in a Bosch production plant in Germany.
The companies said that tests, under "realistic manufacturing conditions," have shown a 50-centimeter accuracy over 90 percent of the factory's footprint.  The positioning technology tracks mobile and portable devices connected to the 5G network, determining positions where no GNSS coverage is available, for factories, warehouses or underground facilities, the company said.
"Knowing where things are is generally very valuable information in manufacturing. While today usually separate systems are used for connecting and locating devices, this may be done via an integrated private 5G solution in the future," said Andreas Mueller, Bosch 6G chief expert, in a statement.
As part of the factory test, the companies said that an enhanced private 5G network was able to determine the precise position of assets such as automated guided vehicles (AGVs), mobile robots and mobile control panels in real-time.
Nokia and Bosch, which will exhibit at next week's Mobile World Congress in Barcelona, said they are investigating how 6G networks could be used for both communications and sensing when they are commercially available by the end of the decade.  The companies believe 6G signals will have the ability to track the position of any connected, or unconnected, object in the future.
"Soon, 5G will track connected devices more precisely than satellites, in places satellites can't reach.  In the next decade, 6G will be capable of sensing all objects in their coverage areas regardless of whether they contain active radios," said Peter Vetter, Nokia Bell Labs Core Research president, in a statement.
As Location Business News reported last year, Nokia, along with Vodafone Germany $VOD and BMW [BMWYY] tested high-accuracy indoor positioning (HAIP) at a BMW Group auto plant in Leipzig, Germany.  The site, which is used to test the automaker's 5G and AI capabilities, will test positioning technology that locates machines, tools, cars and spare parts at the site down to centimeter-accuracy, the companies say.