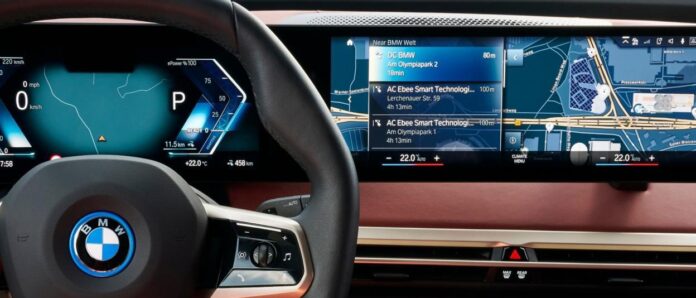 BMW plans to use HERE Technologies as its provider of real-time traffic information for its drivers in more than 70 countries.  As part of the multi-year agreement, HERE will power BMW's Connected Navigation Services (CNS), which are available on all BMW models.
HERE Real-Time Traffic, which is in the new BMW 7-Series, has been available to 750,000 BMW cars produced in 2018 and 2019 through an over-the-air update.  HERE Real-Time Traffic offers information on traffic congestion with lane-level accuracy and potential road hazards ahead, with auto re-routing capabilities, the company said.
HERE also said its predictive routing capabilities are powering the "Learning Navigation" feature of BMW Maps as part of the BMW Operating System 8.  The technology learns an individual driver's mobility patterns to generate predictions for upcoming journeys, departure times, destinations, and routes, the company said.
"It provides drivers with relevant information about their journeys ahead, especially on routine routes for which drivers normally wouldn't need turn-by-turn navigation," said Gino Ferru, HERE EMEAR senior vice president and general manager, in a statement.
Contact: Jordan Stark, HERE, (312) 316-4537, jordan.stark@here.com, www.here.com.