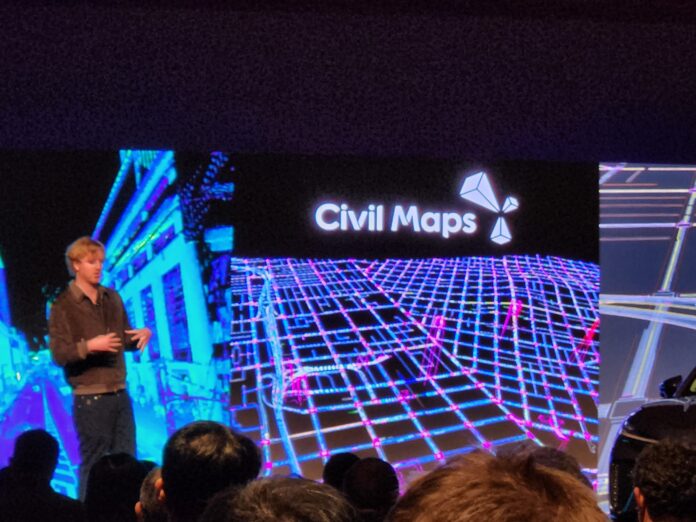 LAS VEGAS—Luminar LAZR 4.65%↑ founder and CEO Austin Russell announced at CES that his company has purchased HD mapping startup San Francisco-based Civil Maps to make it more than just a lidar company.  Financial details were not disclosed, but Russell said it was more than "eight figures."
Luminar will integrate the Civil Maps capabilities into its Sentinel platform.  The Sentinel software suite will be integrated into such vehicles as Volvo's new EX90.
Unlike the companies focusing on robo taxis, Russell said his company does not view his company's lidar technology as something that will replace a driver, but will enhance capabilities.
In other CES news:
FocalPoint announced a strategic investment from GM Ventures GM 

1.31%↑

and will collaborate with GM for GPS technologies integrated into the automotive market. The collaboration with GM will focus on possible application of the company's positioning technology in its vehicles, including enhancements and expansion of its Super Cruise.

ZF is partnering with Beep, an autonomous shuttle operator, to deliver thousands of shuttles to customers in the next few years.  ZF launched a Level 4 autonomous shuttle at CES, which Beep will offer as a mobility-as-a-service.
Quest Global has announced its partnership with TomTom [TOM2] to deliver software and applications for TomTom's Digital Cockpit platform.  The two companies will work with leading OEM's across USA, Europe, and APAC, as part of this agreement.
Quectel launched 5G and GNSS combo antennas for location services in intelligent transportation and telematics.  The company also launched its automotive-grade 5G NR Release 16 modules to support autonomous driving.
The Indy Autonomous Challenge (IAC) announced that it will partner with the Milan Monza Motor Show (MIMO) to advance its autonomous racecars to road course competition in 2023 and beyond.