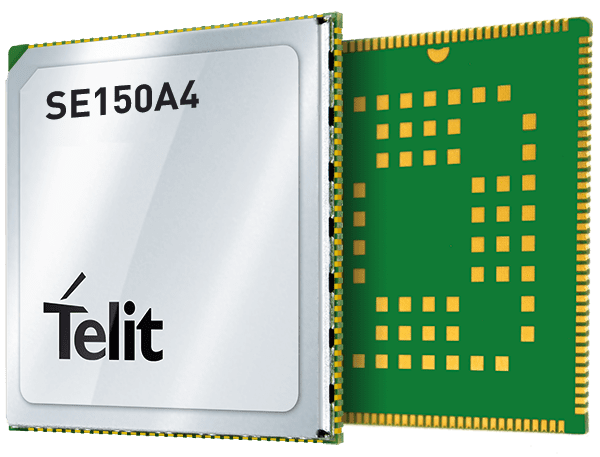 LAS VEGAS—Telit [TTCNF] explained its expanding presence in the telecom industry through recent acquisitions and how connectivity plays a role in IoT market growth here at this week's Mobile World Congress Americas.
In August,  Thales [HO] merged its IoT module business into Telit to form Telit Cinterion.  Because of that deal, in which Thales owns a 25 percent stake, U.S.-based Telit Cinterion became the largest non-China IoT module solution provider.
"Our strategic objective as the leading western IoT provider is to simplify adoption by delivering as complete a solution as possible in sync with rising market demand and regulatory oversight into cybersecurity," said Joe Braga, Telit's head of marketing strategy.  "That requires a broad portfolio of modules—as well as a unique set of capabilities integrating hardware, connectivity, device management, software and security—that enable customers to deploy IoT solutions seamlessly."
Braga said the company's acquisition of Mobilogix, a high-profile IoT provider, complements Telit's existing R&D, design and general engineering resources and service offerings by adding design capabilities for devices based on cellular, Wi-Fi, BT/BLE and GNSS modules, IoT connectivity and IoT platform.
In terms of connectivity, which was a huge buzz word at this year's MWC Americas, Braga said that normally those requirements are taken into consideration at the time of an Iot deployment.  "Our approach, however, engages customers at their starting point—when the business vision is all they have, and we can accelerate the customer's time to market with the hardware dimension of device design and the associated connectivity and platform requirements," he said.
Inseego Pivots to Enterprise Solutions
Saying the company has a new sense of urgency because the market potential is vast, Inseego INSG 1.42%↑ said it is pivoting its operations to enterprise workflows and workforce at MWC Americas.  "We know that 5G plus cloud is a key enabler and accelerator of digital transformation.  We've been a core member of the 5G ecosystem from the beginning," said Anette Gaven, Inseego senior director of marketing.
Gaven said that the Ctrack telematics units have been rebranded to Inseego as part of the corporate pivot to enterprise.  The telematics solution has evolved to include AI, edge and other features, she said.