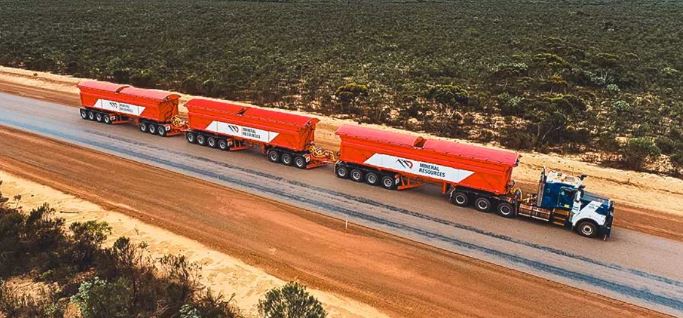 Targa Telematics Partners With Renault
Targa Telematics has partnered with Renault to expand the company's range of connected car solutions by integrating data from Renault and Dacia vehicles.  The partnership calls for Targa Telematics, as an authorized Renault telematics services provider, to use the Renault Easy Connect for Fleet to connect and activate most of the automaker's passenger and light commercial vehicles.
Vehicles covered include Renault Zoé, Twingo, Trafic, Mégane, Master, Kangoo, Clio, Captur, Express Van, Austral, Arkana and the Dacia Duster and Dacia Spring.  The partnership will involve the integration of fleet data streams directly into Targa Telematics' platform, the company said.
Contact:  Susanne Furini, Targa Telematics, 39 345 7274925 susanne.furini@targatelematics.com, www.targatelematics.com.
RapidSOS and Sfara Partner To Offer Enterprises Crash Detection and Emergency-Response
Sfara and RapidSOS have partnered to provide Emergency Communications Centers (ECCs) vehicle crash data to aid in emergency response.  Sfara offers smartphone-based safety features, while RapidSOS links data from more than 500 million devices, apps, and sensors directly to RapidSOS Safety Agents, 911 and first responders, the company said.  Through this partnership, verified vehicle crash data can be shared with 911 and first responders to help them prepare an appropriate response and arrive on scene faster, the companies say.
Contact:  Sfara, www.sfara.com.
PTV Group Delivers Real-Time Traffic Data in the Paris Metropolitan Area
The Paris region highway authority has adopted PTV Group's technology to enhance traffic management on one of Europe's busiest networks.  The company will supply real-time speed data derived from a vehicle's GPS location travelling on the road network managed by DiRIF (Direction des Routes d'Île-de-France), as well as on certain sections of the Île-de-France region's main road network.
The data provided complements and enriches the traffic data available to DiRIF, based on their own detectors, the company said.  By leveraging floating car data (FCD) sourced from TomTom [TOM2], PTV's real-time software generates information in a four-step process that seamlessly integrates with DiRIF's traffic platform, Sytadin.
Contact:  Stefanie Schmidt, PTV Group, 49 721-9651-7451, stefanie.schmidt@ptvgroup.com, www.ptvgroup.com.
Hexagon To Provide Autonomous Solution for Road Trains
Hexagon AB has announced an agreement with mining company Mineral Resources (MinRes) to provide an autonomous haulage solution for a fleet of 120 fully autonomous road trains in Australia.
Unmanned and autonomous systems will form part of the supply chain for the MinRes Onslow Iron project in Western Australia's Pilbara region.  The center of the autonomous platooning system is Hexagon's autonomous solutions stack integrating drive-by-wire technology with an autonomous management system, the company said.
Contact:  Madlen Nicolaus, Hexagon AB, 44 207 068 6575, media@hexagon.com.
SPYR Rolls Out New GeoTraq Location Tracking
SPYR [SPYR] has announced its new GeoTraq location tracking technology that uses IoT and and cellular networks to provide real-time data for vehicles and equipment.  Other features include real-time insights via location information, easy integration and extended battery life.  GeoTraq markets include   logistics, transportation, supply chain management, healthcare and asset management.
Contact:  SPYR, media@geotraq.com, www.geotraq.com.
---
Create a FREE ManyMe Account.
---
Soracom Partners with Skylo
Soracom has partnered with service operator Skylo Technologies to allow customers building IoT solutions and M2M devices access to Skylo's 3GPP NTN connectivity and Soracom's cellular platform.  Soracom's platform provides full MVNO capability paired with connectivity management tools, the company said.  In 2022, Soracom added native support for satellite messaging capability.
Contact:  Soracom, www.soracom.io.
Kodiak Robotics Pilots Autonomous Truck Inspection Program
Kodiak Robotics has announced that it is the first company to pilot the Commercial Vehicle Safety Alliance (CVSA) Enhanced Commercial Motor Vehicle (CMV) Inspection Standard program.  The program allows autonomous trucks to pre-clear roadside inspections.
Elements of this new program, which is designed to streamline interactions between autonomous trucks and law enforcement at fixed inspection sites.  With Drivewyze and the Texas Department of Public Safety (DPS) the company launched the initiative on Texas interstate highways.
Contact:  Kodiak Robotics, kodiak.ai.
Inertial Labs Wins GSA Contract
Inertial Labs has been awarded a General Services Administration (GSA) Multiple Award Schedule (MAS) contract.  Financial details were not disclosed, or what federal agency took part in the deal.  Inertial Labs' products include inertial navigation systems, motion reference units, orientation sensors, and lidar-based remote sensing payloads.
Contact:  Maria Mendez, Inertial Labs, (703) 880-4222, maria.mendez@inertiallabs.com, www.inertiallabs.com.
GeoComm Works With Iowa Education Department
GeoComm is working with the Iowa Department of Education to implement critical incident mapping for more than 1,400 Iowa schools as part of Governor Reynolds' School Safety Initiative.  As part of the project, GeoComm's School Safety solution staff is conducting site visits to verify the accuracy of provided floor plan resources, scan school buildings, and collect locations of public safety points of interest in and around schools, the company said.
Contact:  Geocomm, 888-436-2666, www.geocomm.com.
---
If you're a student in the US looking for a better way to pay for higher education, Bold provides thousands of students with $25k scholarships every year. Enter to win one of our monthly $25,000 scholarship to go towards your tuition, student loan debt, or other education related expenses!
Apply to a Bold scholarship today
---
People
Sanborn Map Co. has appointed Kate Hickey as chief operating officer. Hickey was previously COO of Applied Geographics, which was acquired by Sanborn in 2022.
Trimble TRMB 0.00 has named Marcus McCarthy as business area director, On Road Division.
Adrian Pearmine has been named as Western Mobility Technology Solutions leader at STV.
Jobs
Business Development Manager. Airspace Link.
Product Manager. Airspace Link.
Senior Sales Manager, Radar (Remote – Nationwide). BlackBerry.
Principal / Group Product Manager – Mobility Foundations. Trimble.
MEP Regional Finance Manager – UK/ME. Trimble.
Sr Product Owner Manager. HERE Technologies.
Director, North BC. GeoVerra.
---
Click HERE to Join our growing Location Business News LinkedIn Group!