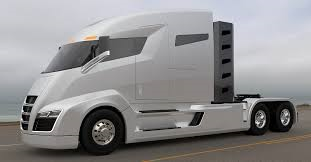 Location Business News' Weekly Product News. Send your product and service news to info@driverlessreport.com. Goes to 15k subscribers and 40k social media followers.
Beaconsmind Acquires Controlling Stake in FREDERIX Hotspot
Switzerland-based beaconsmind AG [MLBMD] has agreed to acquire a 51 percent controlling stake in FREDERIX Hotspot GmbH.  As part of transaction, eKomi Holding GmbH, one of the key shareholders of FREDERIX Hotspot, will become a strategic shareholder in beaconsmind.  Michael Ambros, founder and CEO will be appointed to the beaconsmind board.  Founded in 2015, beaconsmind provides location-based marketing (LBM) software for retail chains through Bluetooth beacons that locate and identify customers.
Contact:  Max Weiland, beaconsmind, 414438073-73, maxweiland@beaconsmind.com, www.beaconsmind.com.
Garmin Wins BMW Supplier Award
Garmin's GRMN 0.26%↑Automotive OEM group has been recognized by BMW Group with the 2022 Supplier Innovation Award in the customer experience category.  The award highlighted Garmin's contribution to the Theatre Screen, a private back-seat movie lounge experience introduced in the BMW 7 Series.
Contact:  Krista Klaus, Garmin, (913) 397-8200, media.relations@garmin.com.
Wejo and Ford Team Up to Expand Insurance Offerings Across U.S.
Wejo Group Limited WEJO 0.00 has expanding its U.S. insurance offering with Ford F 1.86%↑.  Through connected vehicle data and insights, insurance providers will be able to understand driving behaviors, the company said.  The offering, with customer consent, connects vehicle data to establish usage-based vehicle insurance policies that reward customers based on their driving behaviors. This data helps the vehicle insurance industry validate customer supplied details, identify and minimize insurance fraud, offer better pricing and reduce risks, the company said.
Contact:  Ben Hohmann, Wejo, ben.hohmann@wejo.com, www.wejo.com.
---
News Without Motives.
1440 is the daily newsletter helping 2M+ Americans stay informed—it's news without motives, edited to be unbiased as humanly possible. The team at 1440 scours over 100+ sources so you don't have to. Culture, science, sports, politics, business, and everything in between – in a five-minute read each morning, 100% free.
---
RadioMobile Provides AVL System to Fire Department
RadioMobilehas announced that the Placer County (California) Fire Department (PCFD) has deployed the company's IQ Flex mobile data communications system for automatic vehicle location (AVL) and resource tracking.
Contact:  RadioMobile, https://radiomobile.com/iq-flex.
ATrack Rolls Out Asset Tracker
ATrack Technology has launched the AS500 long standby asset tracker that can operate independently for up to 10 years to manage high-value unpowered assets such as containers and heavy machinery, the company said.
The AS500 features GPS and GLONASS for real-time positioning, built-in Wi-Fi and Bluetooth beacon technology for outdoor-indoor use.
Contact:  Chloe Wang, Chloe.wang@atrack.com.tw, www.atrack.com.tw.