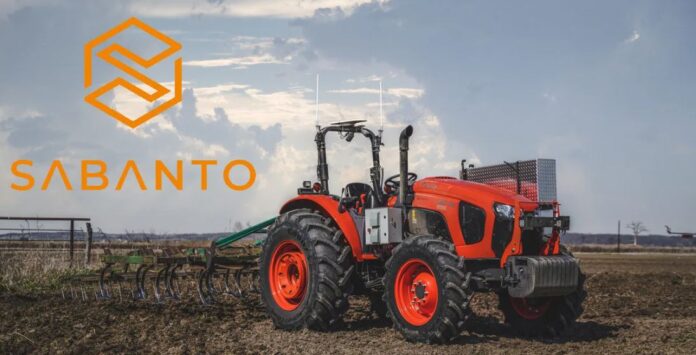 Trimble
's 
TRMB 

1.24%↑
 venture capital fund, 
Trimble Ventures
, has announced an investment in Chicago-based 
Sabanto
, agricultural technology company that offers Farming as a Service (FaaS).  While Trimble Ventures didn't disclose its investment amount, it is part of a $17 million Series A funding round led by 
Fulcrum Global Capital
, with participation from 
DCVC Bio
, 
Hico Capital
, 
Yara Growth Ventures
, 
Cavallo Ventures 
and 
Johnsonville Ventures
. 
Sabanto provides FaaS through multiple smaller tractors equipped with its autonomous technology for in-field operations.  Sabanto, which operates in several Midwestern states, has a fleet of smaller 60 and 90 HP tractors to autonomously till, plant, seed, weed, apply and mow, the company said.
"Sabanto is an ag technology pioneer offering autonomous tractors and services for row crops that can increase efficiency and maximize profitability for farmers," said Phil Sawarynski, Trimble Ventures managing director and co-head, in a statement.
Sabanto, which has planted more than 750 acres of corn and soybeans with a 60 HP tractor, plans to increase its service to more farmers nationwide with the new investment.  "We've assembled a team of ag-experienced engineers and scientists, working alongside farmers, proving this isn't just a thought exercise," said Craig Rupp, Sabanto founder and CEO, in a statement.
Contact:  Trimble Ventures, ventures.trimble.com.