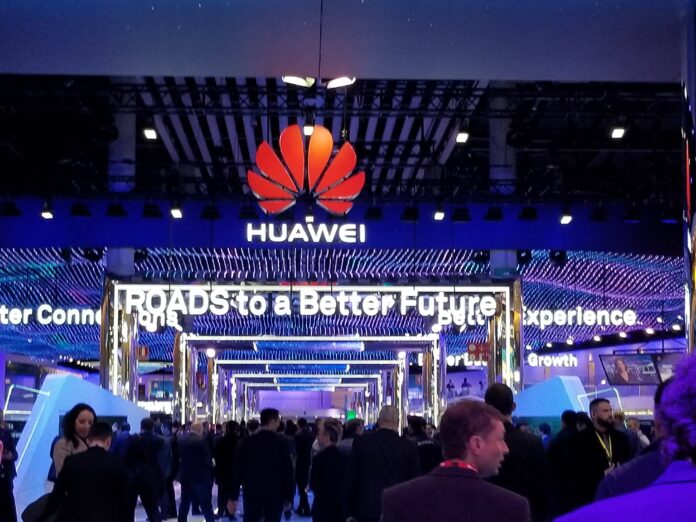 U.S., Germany among countries scrutinizing China-based company's practices…
A company under as much worldwide scrutiny as China's Huawei should keep a low profile at a major trade show.  That's not how it allegedly played out as Light Reading reported that Huawei may have tracked attendees visiting their massive booth last week at the Mobile World Congress (MWC) in Barcelona.
At issue is the badge the company issued to visitors that they were supposed to return upon leaving their booth.  However, a few left the area with the badges, and when opened, revealed an electronics device that could be used for tracking.  A theory is that the company uses beacon technology that can track attendees up to 70 meters.
For its part, a Huawei spokesperson told Light Reading that the pass was only to be used in the booth and returned as there "is no need to track a visitor's location."  Either way, it should be an embarrassment to GSMA, the organization that runs the conference.
The United States isn't the only country scrutinizing Huawei's equipment and devices for possible espionage concerns.  This week, published reports say Germany is considering a ban on certain 5G components made by both Huawei and ZTE.
MWC Had 88,500 Attendees
MWC featured more than 88,500 attendees from 202 countries, according to GSMA.  This includes 2,400 exhibitors, sponsors and partners.
Although organizers said that in many ways, the 2023 edition overshadowed even the 2019 edition, which had many more attendees and was the last conference before the pandemic.  However, there were few mapping and automakers present due to the uncertain nature of connected car markets in Europe.
In other MWC news:
Calgary, Canada-based TEKTELIC Communications has launched the STORK asset tracking device to monitor the real-time location of pallets and equipment around MWC.  The device, which tracks indoors and outdoors,  features geofencing, motion sensing, and IP67-rated protection from external factors, the company said.