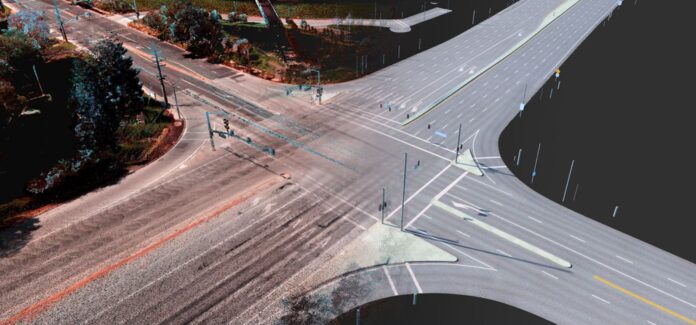 Company Says 300,000 Miles of Roads To Be Mapped by 2024
At its GTC conference last week, Nvidia founder and CEO Jensen Huang launched Drive Map, a mapping platform tailored for self-driving cars that will map more than 300,000 miles of roads in North America, Europe and Asia by 2024.
Drive Map is built with a "ground truth" survey map engine and a crowdsourced map, the company said in a blog.  By combining the two engines, the company hopes to achieve centimeter-level accuracy with dedicated survey vehicles, which include "millions of passenger vehicles continuously updating and expanding the map."
Drive Map comes from technology created by DeepMap, the survey map engine company Nvidia acquired last year.
Nvidia said the AI-based crowdsource engine gathers map updates from millions of cars, which are the uploaded to the cloud as the vehicles drive.  After that, the data is aggregated at in Nvidia Omniverse and used to update maps within hours, the company said.
The company said that Drive Map provides a data interface, Drive MapStream, which allows any car that meets requirements to continuously update the map using camera, radar and lidar data.