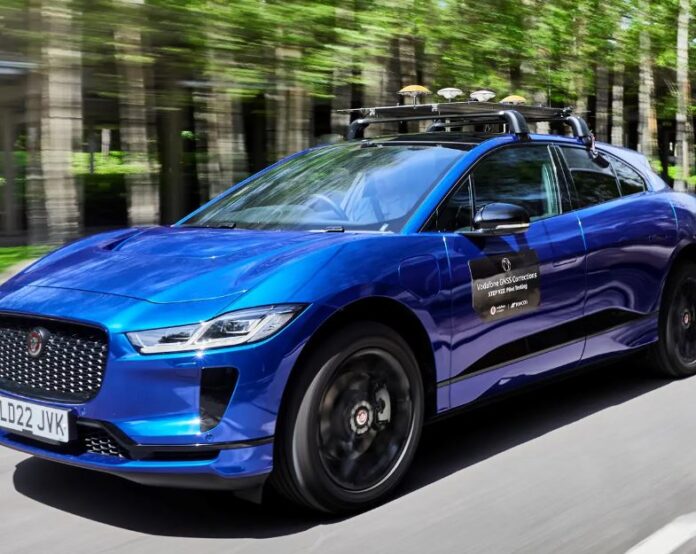 Companies say new precise positioning system accuracy tops current GNSS
Vodafone VOD -0.08%↓ and Topcon Positioning Group [TOPCF] signed an agreement this week to develop a new mass-market precise positioning system that will locate Internet of Things (IoT) devices, machinery and vehicles.  The companies say the new positioning system, called Vodafone GNSS Corrections, will have better accuracy than current global navigation satellite systems.
Vodafone and Topcon, which each have terrestrial footprints in Europe, plan to invite "select customers" to join pilot projects that start this month in Germany, Spain, and the United Kingdom this month.  The companies say the tests will use a variety of devices that are connected to Vodafone's IoT network, which consists of 150 million connections across 12 countries, to offer a single module configuration that can reach across national borders.
Vodafone believes higher positioning accuracy is critical to Vehicle to Anything (V2X), autonomous machinery, lawnmowers, scooters, e-bikes and robots.  The company plans to offer precise positioning to complement its new Safer Transport for Europe Platform, which is will be available later this year.
For its part, Topcon offers its Topnet Live GNSS solution that sends cloud-based corrections to vehicles and devices to improve accuracy in open sky conditions that are free from obstructions.  There are thousands of GNSS reference stations in Topcon's European network.
Vodafone is no stranger to testing location technology as it and Sapcorda (now owed by u-blox) tested its positioning service to remotely track a vehicle to within 10 centimeters. "Our customers want to be able to better locate their devices, and the collaboration with Topcon complements our existing asset tracking and fleet telematics solutions," said Justin Shields, director of Vodafone Business Platforms & Solutions, in a statement.