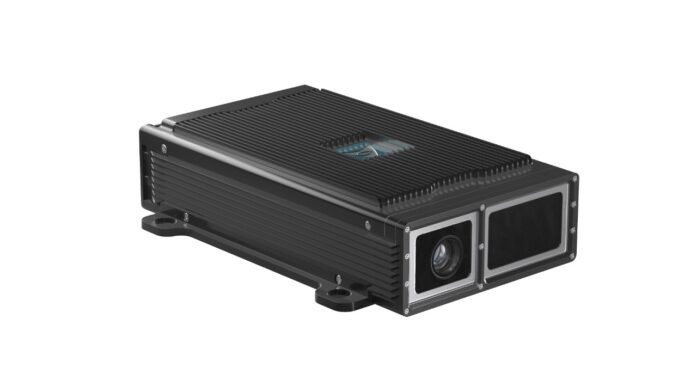 Ford is working with Commsignia, PSS, Ohio State University, T-Mobile TMUS -1.82%↓ and Tome Software on the project.
ITS World Congress also had several lidar vendors display new systems for both vehicles and infrastructure.  One company, Cepton, has joined the Qualcomm Smart Cities Accelerator Program to use lidar in smart cities and smart connected spaces, the company said.
The company is also working on the GM Ultra Cruise program, through its Tier 1 partner Koito Manufacturing.  "As is widely known, there is a trend for OEMs like GM to transition to subscription models. With lidar offering coveted safety and comfort enhancements, we anticipate a very high level of adoption of lidar over the coming years and that is what we are preparing the supply chain for with Koito," said Mitchell Hourtienne, Cepton's senior vice president of business development.
Another lidar company, AEye, said that lidar offers traffic managers the ability to detect weather, lighting to provide accurate data for planning.  The company's 4Sight lidar allows for multiple applications and both long-and-short-range detection using only one sensor, the company said.
AEye made several announcements at ITSWC:  a deal with Intetra for a lidar-based tolling station and one with GridMatrix for integration in to a software platform for traffic management.
In other ITS World Congress News:
The California Mobility Center (CMC) announced that Mark Rosekind has been named its first CEO.  Rosekind was chief safety innovation officer at Zoox and the 15th administrator of the National Highway Traffic Safety Administration (NHTSA) from 2014 to 2017.
INRIX announced improvements to its IQ Signal Analytics that helps  transportation engineers better understand traffic signal performance based on vehicle stops, delays, or speed.  Signal Analytics now includes vehicle trajectory plots to help agencies diagnose and resolve signal timing issues, the company said.