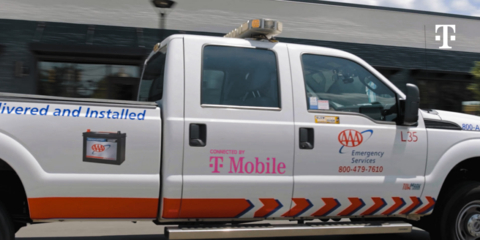 T-Mobile TMUS -1.35%↓ has partnered with AAA to provide connectivity for the organization's roadside assistance fleets nationwide.  Under the terms of the agreement, T-Mobile will use Geotab fleet telematics solutions to provide AAA roadside assistance fleet managers with data and reports on driver behavior, route optimization, fuel economy and vehicle health, among others.
While financial details were not disclosed, T-Mobile said the deal was a long-term agreement.  In addition, the company already has outfitted thousands of AAA roadside assistance technicians with 5G phones.
This is a big deal as AAA, with more than 63 million members, responds to more than 30 million roadside assistance calls each year.